Shedding Some Light on the Cloud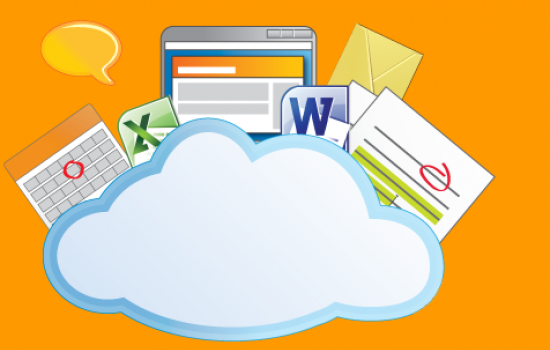 These days you hear the word cloud whenever you are in a discussion related to technology.  As ubiquitous as the word is, you'd think that the definition would be just as well-known, but ask someone to describe "The Cloud" and you may find the explanation pretty cloudy, too.
Cloud technology can have a wide variety of applications, but in its most popular usage it's using the Internet to store and share files securely.  Amazon Kindle, DropBox, Google Docs, Apple's iCloud – they are all services which allow you to store files and download them from servers you access through the Internet.  In fact, you may not even realize how much of your life is accessed through the cloud: web-based email, like Gmail and Yahoo; streaming video services, like Netflix and Vudu; audio services like Pandora and podcasts; communications tools like Skype.
A "Cloudy" Forecast
In the context of business, cloud technology has become widely accepted and adoption continues to grow.  Replacing on-premises servers with cloud servers has the potential to save small businesses a lot of time and money.  It also allows start-up businesses to take advantage of enterprise-level tools without the capital costs that used to go along with them.  Microsoft is marketing Office365 as their complete, cloud-based business suite.  Amazon Web Services (also known as EC2) offers their massive bandwidth and storage capacity, as does Windows Azure, Rackspace and countless other providers.  Web-based software such as SalesForce, QuickBooks Online, Microsoft Dynamics CRM Online, and many others make it easy to access your data from anywhere and to mobilize your workforce.
Benefits of the Cloud
Scalability
Rather than paying for hardware that becomes obsolete in a few years and may be more or less than you really need, cloud-based server solutions are robust, updated with the newest server software and will adapt to the bandwidth and storage that you actually use. 
Cost-Effectiveness
In addition to the cost benefits of the pay-for-what-you-use model, cloud-based servers are maintained by someone else's technology staff, reducing your need to employ or contract high-level IT administrators.  And rather than the considerable upfront investment for hardware, you have a subscription pricing model that is easier to manage.
Stability
Cloud service providers offer uptime guarantees and load balancing to manage network performance. Support staff are available 24/7.  Backups are performed regularly.
Questions about the Cloud
What About Security?
That has been an issue for many businesses considering cloud technology.  Yes, cloud technology is inherently less secure than a private network, and it requires additional security measures to protect your data.  (In some cases, regulatory requirements may prohibit you from storing some information in the cloud.)
On the other hand, many small businesses have multiple vulnerabilities which can be caused by outdated server software, overworked IT personnel, inadequate network monitoring, lack of offsite backups, etc.  In these cases, cloud technology with its stringent security requirements may make your data safer than your current on-premises situation.
What if my Internet Goes Down?
That is definitely a potential downside to a cloud-based solution.  If all of your data is in the cloud, how do you get to it if you don't have Internet connectivity?  A private, on-premises network ensures that you can access your data even if your outside connectivity is unavailable.  Some of the ways to mitigate this are to have a backup Internet service for your office and to provide mobile solutions to your workforce, such as the ability to work from home.
While it can be a downside, there is also the potential upside that your customers can still reach their information even if your office is temporarily offline.  You may experience a work stoppage, but your customers will never know.
Is the Cloud Right for my Organization?
There are many factors to consider before making the decision to move all or part of your data to the cloud.  Provisio's MyCIO program can help you to evaluate the decision and provide recommendations so you can do what's best for your organization.  Contact us for a free, no-risk initial consultation.