Use LifestyleLink to Automate Resource Conflict Management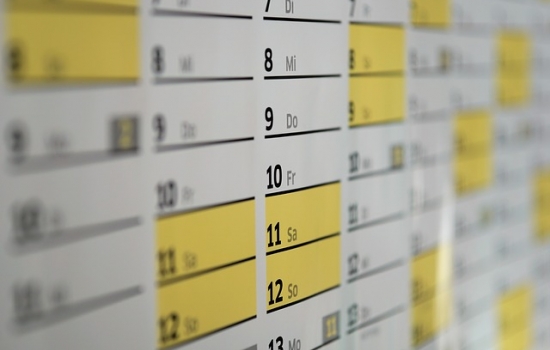 Your active adult facility is overbooked. You've got a book club and a Zoomba class both trying to use the same space. Your overworked office manager is scrambling to find another place for either of them while two dozen angry residents look on, impatient to get on with their chosen activity. What do you do? And perhaps more importantly, how do you keep this from happening again? Find out how the LifestyleLink community management software can minimize these problems through automated resource conflict management.
---
Resource Conflict Management Without Staff Headaches
LifestyleLink is a customizable software for senior living and active adult facilities that enables community and club managers to create online registration events. Community members can RSVP and buy tickets online through their secure residents' portal. Resident club leaders can create their own events, and invite residents to sign up to attend.
But often, a residential communities' facilities are more limited than their activities. Giving multiple users the ability to create events can sometimes end up giving staff headaches as they try to resolve space conflicts. Most events created through LifestyleLink take place in the communities' multiroom facilities. Community managers needed a way to book amenity locations for the events and ensure that those spaces were not already reserved for some other purpose.
Automatically Manage Your Community Calendar
A recent upgrade to the LifestyleLink software now displays the available locations and prevents you from booking a location that is already being used for another event. Since resident club leaders can create their own events and request amenity reservations, this is a great help to the staff administrators who do not have to manually manage the reservation process.
This works not just with single events, but with recurring events like weekly classes or monthly meetings. When a club leader creates a recurring event, the system will automatically show the creater any conflicts in the series. The leader is then able to customize those specific reservations, possibly by adjusting the time or choosing a different room, while leaving the others intact.
Facilitating Conferences and Multi-Room Events
Hotels with convention capabilities, community centers, and larger residential communities are often asked to host conferences and other multi-room events. Participants in these events want to be able to purchase a ticket to the event and get access to information about what is happening in all the rooms. In other facilities, multiple rooms can be opened up into a larger area, accommodating weddings, reunions, and other larger gatherings.
When events require multiple rooms, the LifestyleLink resource conflict management system automatically accounts for those needs. For instance, if an event host needs to book all three activity rooms for a holiday arts and crafts show but only two are available, the host will be given the option to add another available room nearby, move the event to a different time, request assistance from the staff to change the conflicting event.
Automated Resource Conflict Management Improves Administrator Efficiency
This new feature for LifestyleLink can save community administrators weeks of time as they populate their online calendars with events for the coming year. Rather than having to juggle the paper calendars and email correspondence of each community group, he or she can delegate event scheduling to the hosts directly. Now that the system is managing conflicts, the community administrator can focus on other priorities, while maintaining the ability access, review, and override users' scheduling choices, should the need arise.
A LifestlyeLink subscription can consolidate your administrative tools and empower community leaders to take administrative burdens off your staff. Provisio Technology Solutions offers three tiers of functionality to suit your community's needs. Find out more and schedule a demo of LifestyleLink today.