How Content Management Controls Make Your Workers More Efficient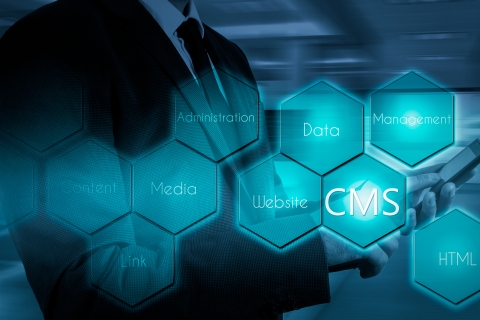 The modern era of business is all about doing more with less. You want your employees to be more productive without paying them endless overtime. The answer is efficiency. Content management controls on your integrated web solution make your workers more efficient, saving time, effort, and helping to avoid costly mistakes.
Inefficient Systems Waste Workers' Time
Have you ever stopped to think about all those one- and two-minute time wasters in your day? Sure, searching for a single email in your archive doesn't take long on its own. But how often are you doing it? How many different applications do your employees have to launch to onboard a new customer and create their work-order or bid? How much time is lost as your workers search for the right version of John Smith's latest contract?
Many small business owners fall prey to ineffective systems. What worked well enough when it was just you and your own computer does not scale well for use by a sales team. Over time, you have added steps and work-arounds as different customer problems have forced you to improvise. Now, you have a patchwork of programs and systems – both online and on paper – that control how business gets done.
Have you ever tried to write down the step-by-step process for bringing on a client? If you did, you would probably realize just how inefficient your system has become over the years. All those separate steps and systems each add time to your process, slowing your sales team down and preventing them from working efficiently.
Content Management Controls Reduce Inefficiency
A well-crafted content management system can make your workforce into superheroes of efficiency. By carefully watching and understanding your process, the Provisio team can help you bring everything together into one database and eliminate unnecessary steps.
Our web solutions create a custom interface designed around your business processes. It guides team members through content creation. That means every new customer entry contains the same information, in the same format, making it easy to find all important customer details. You can even use your content management system to detect duplicates and help avoid data-entry errors. That will help you keep your clients happy and your staff on-task, rather than troubleshooting.
Content management controls also streamline your operations workflow and make sure everyone knows who's doing what next. The Provisio team can work with you to automate your task assignments. For example, when your sales team closes a deal, your content management system can automatically notify your production division and assign steps to the various members of your team. As an administrator, you can view the entire project, so you will always know the status of every customer's project.
Content management means more than keeping everything together in one place. By combining your database with customized content management controls, you can reduce steps, avoid data entry errors, and automate the assignment process, to make your workers more efficient.  At Provisio Technology Solutions, we specialize in creating customized content management systems for small to medium-sized businesses. We will take the time to review your process, your budget, and your needs, and recommend a system, saving you time so you can focus on moving your business forward. Contact the website consultants at Provisio Technology Solutions today to schedule a meeting.