Build vs Buy: Do You Need Custom Enterprise Software for Your Business?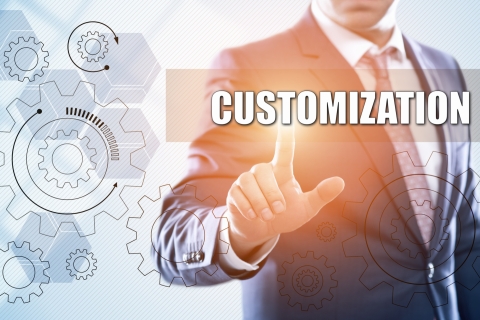 Are you opening a dozen spreadsheets a day? Is everything boxed into a rigid system that doesn't flex to meet your business needs? If your current software situation doesn't feel right, you may be looking for something new. But should buy or build? Does your company need a custom enterprise software, or is there already a proprietary app that does the job?
Is It Time for New Software for Your Business?
When your business has outgrown its current software situation it can feel like your computer is holding you back. Maybe you need better integration between things like email, client databases, and file storage. Maybe you are looking for a better way to interact with clients online. Maybe you want to automate certain parts of your process to free up more time for your employees.
There are many reasons to upgrade software. The question is whether you need to start from scratch. The build vs. buy dilemma can stop business owners in their tracks and cause you and your employees to lose productivity, efficiency, and even clients.
Factors to Decide Build vs Buy
The decision to build vs buy depends on your company's needs, timeline, and resources. In deciding the right solution for your company, you will need to consider:
The availability of off-the-shelf options
The flexibility of programs available
The scalability of current or proposed software
The cost of subscriptions, purchases, or development
The support available for staff learning new software
How soon you need to roll out the new solution
Whether the new software will give you a competitive advantage
There will also always be some degree of instinct and emotion behind the decision to build or buy. You will need to feel good about the software solution you reach, or you will find yourself questioning if you made the right choice.
Is There a Silver Bullet You Can Buy to Solve Your Problems?
Before you can know whether you should build vs buy, you have to know what software already exists to address your problem. There are some great box software options out there that is designed to solve common business issues such as accounting, invoicing, or contact management.
However, most of these programs are solutions to one problem. To address all your business's needs, you could end up with a host of programs, each with their own upfront cost.
In other cases, there may be industry-specific packages that can address a variety of common challenges for your business. However, these software packages can sometimes be rigid. If you plan to expand or need to customize the features to meet your needs, you could end up facing a wall.
Does Your Business Need Custom Enterprise Software to Meet Specific Needs?
On the other end of the spectrum, you could hire a team of developers to create custom enterprise software specifically tailored for your company, your work flow, and your needs. These custom web solutions can improve customer satisfaction, employee productivity, and corporate efficiency.
 They can also take time to develop and can sometimes be budget-busters for startups or small businesses. If you need a more modest arrangement or a quicker turn-around, you could find yourself embarking on a journey you can't afford.
Build vs buy – Is There a Middle Ground?
What if there is no one piece of software that solves your problem, but you don't have the budget to build something from the ground up? Is there a middle ground that can fit your custom workflow and your financial plan?
Often, there is. Depending on the software you choose, the web solutions developers at Provisio Technology Solutions may be able to create a web-based program that integrates with your existing programs, gathering the necessary information and putting everything together at your fingertips. By integrating bought software with a custom web database you can improve your turn around time and your business's operations, all while keeping the budget in mind.
Trying to decide whether to build vs buy? The technology consultants at Provisio Technology Solutions can help. We will take the time to review your process, your budget, and your needs, and recommend a system, saving you time so you can focus on moving your business forward. Contact the website consultants at Provisio Technology Solutions today to schedule a meeting.