Website Existentialism: Why Do I Exist?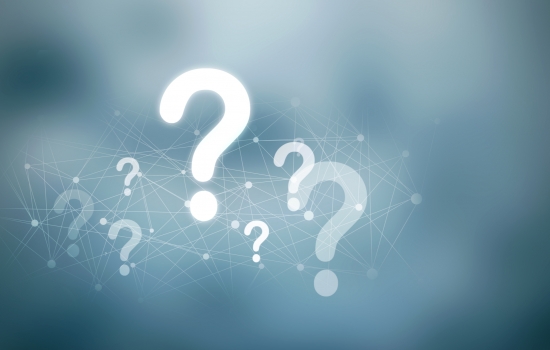 There are a lot of websites living shallow, meaningless existences. If we asked your website, "Why are you here?", what would it say? Does it even know? Do you even know?
Your Website Is a Tool in Your Company's Toolbox, But Which One?
Every company website serves some purpose – it may be purely marketing, operate as a company database, or serve as an online shop. Until you know your website's purpose, you cannot begin to optimize its use. In our last post, we discussed one aspect of this: how visitors will use your website to connect with your company. But the question of why your website exists goes even deeper. It addresses what you want your website to do, not just what users should do on it.
The Billboard Site
Some of the simplest websites are little more than a billboard or business card for their company. These websites exist solely as part of the company's marketing plan. They describe what users can do to hire the company and direct them to contact the company by phone, email, or contact form.
These sites can be useful for small, service-oriented businesses, but they only touch the surface of what a website can do for your company. In many cases, they can be enhanced to include a portal where customers can see their documents, pay their bills, or request appointments.  
The Informational Site
Many non-profit organizations, service-based businesses, and advocacy groups use their website as a megaphone. Its purpose is to convey the message of the organization and educate users. In some ways, this is an extension of the billboard site. However, the increased volume of content increases the importance of a strong roadmap, allowing users to navigate easily between topics.
On their face, informational sites are nothing more than a nice layout, good content, and a few compelling images. But to make the most of an informational site, you need to take it one step further. These sites can often employ pop-ups, prompts, or buttons encouraging users to contact the company, volunteer at an upcoming event, or donate to the organization through a secure payment app.
 The Portfolio Site
Creative professionals, including photographers, artists, and graphic designers, sell their work with pictures, not words. Their website is a digital version of their portfolio, showing off their best work. A portfolio site puts images front and center and makes it easy for users to browse through the artist's work.
But for a portfolio site to promote the person's creative business, it needs to do more than just show off past work. Just like in a billboard site, these websites need to give users easy access to contact the business. That could include a form for commissioning a piece, a calendar app to schedule an initial meeting, or even a password-protected customer area where users can preview and order photos and other products.
The Retail Site
When a company's business is selling products, their website's purpose is to expand their geographic reach to their customer base. By utilizing an e-commerce based retail store, manufacturers and retailers can sell to people across the country, and internationally (if they work out the shipping).
However, not all retail sites are created equal. A well-built retail site does more than just close the deal. You can also connect the sales site to your company inventory – to avoid overselling limited stock – and employee task list. By automating your distribution processes, your website can help you streamline your work and make sure orders don't fall through the cracks.
The Remote-Access Database Site
There are some companies whose website is as much for their employees as their customers. These remote-access database websites give employees on the go access to the company's letterhead, invoices, templates, and inventory so they can do their work wherever they are.
Most companies don't think of use a remote-access database to facilitate traveling employees. However, by pairing a robust database of templates and forms with task lists, ordering requests, and other widgets, you can turn what was once a marketing tool into a key part of your daily workflow.
Taking the time to ask why your website exists may seem unnecessarily philosophical. But getting a clear answer to this question can be the key to developing a website that works harder for your business. At Provisio Technology Solutions, we take the time to ask the existential questions, so you can make the most of your web development dollars. Contact us to set up a free consultation.