Does Your Business Need a CTO?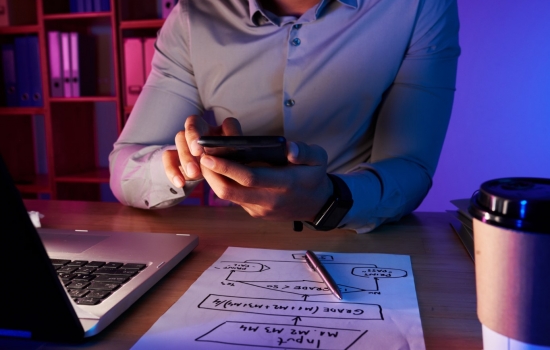 Every business depends on technology to operate efficiently, connect with customers, and promote productivity. As a custom software development company providing technology solutions to achieve those goals, we often see a bottleneck when clients don't fully understand the software development process.
Of course, that's to be expected! Our clients are focused on their businesses and they hire Provisio to build their websites and custom software. However, building a solution requires the right technology and development decisions from day one, and that requires close involvement from both parties. The project owner — the decision-maker at your business — needs to be tech-savvy enough to work with our development team to ensure every use case is addressed and every need is met. There are also additional technical decisions that require client input during and after the development process and these decisions typically fall under the purview of the chief technology officer.
So, if your business is interested in custom software development, do you need to have a CTO?
In a sense, yes. If your company is looking to implement software solutions, you need at least one tech-savvy person who can make necessary decisions around the technology aspects of the project. It's important to have someone on staff who understands not only the various needs the software should meet (does it work for customers? Staff members? Other stakeholders?), but also the technological aspects of meeting those needs.
Having said that, we understand that it's not reasonable for many small and midsize non-tech companies to hire a full-time CTO. So, what are your options?
Find a software vendor who can play the CTO role
At Provisio, we think that any successful project is a result of our commitment to understanding your business and an open-minded client who is willing to listen to our professional guidance. This means that you can outsource the CTO role to Provisio, knowing we are here to be your technology partner through project development, implementation, and beyond.  
We understand that there are many vendors out there who will simply take your initial project plans and execute them as written. But if your company's leadership isn't technologically inclined — or if you can't hire a CTO to develop clear, effective roadmaps— then these vendors are unlikely to be worth the investment. At Provisio we act as CTO, becoming thoroughly familiar with your business and working with your staff and our developers to build a solution that truly powers your organization.
We are your partners throughout the project process, working with you to ensure success during all phases. At Provisio, we chart a course for success by ensuring your project is tailored to meet your specific technology needs, goals, schedule and budget.