Questions to Ask When Designing A Website: The Specifics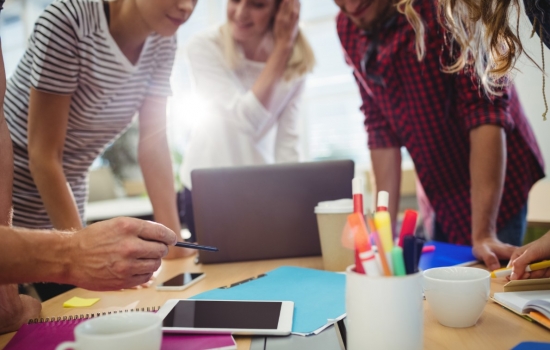 In our last post, we covered the basic questions you should ask when getting ready to invest in a new website. Now that you have a general picture of your ideal website in your head, it's important to really explore the details to avoid wasting time, money, and patience during the process. Let's explore what questions you should ask next.
1. What's the scope of this project?
As we mentioned, you need to define the scope to avoid scope creep—Provisio will help you define these features and requirements so we can craft an accurate proposal for the job.
2. What's the project budget?
When planning your budget consider your brand's stage of business and know where you may be able to make comprises or prioritize some features over others.
At Provisio, we work closely with you to ensure your site goals and features are in line with your budget, and that the site is built with future upgrade options in mind.
3. Which functions or features are necessary to have versus nice to have?
A website can do so many things, but not every website should do everything. Here are a few ideas to choose from to determine what's necessary for your website versus what's not:
    About us -with or without team members
    Newsletter signup or link to view latest news
    Social integration
    Site search
    Third-party app integrations (CRM, marketing automation software, etc.)
    Multilingual
    Accept payments
    Blog
    Contact forms
4. What are the most important calls-to-action (CTAs) on your site?
This goes with the user's journey through your site, but it's crucial to dive deeper than just "submit a contact form for more information." Brainstorm the specific terminology of your CTAs that will result in the desired action from your visitors and count toward your company's success. This should be a collaborative effort, and it may be beneficial to do some A/B testing after launch to see which CTA converts better.
5. What is the most important information your site communicates, especially on the home page?
If a visitor checks out your website and only sees home page, what's the desired takeaway?
Work to reduce your website's purpose into a single page of important information, then use the rest of the site to supplement that. Compile a list of content, features, or copy that absolutely must be featured up front.
We will work with you to identify which parts of the website design process will be solely for our team and which parts require a little homework from your company. Playing an active role will ensure that everything goes smoothly and according to your wishes. Provisio can help with everything from copy writing to full branding and marketing messaging, and we are always working closely with your business to stay aligned with your ultimate goals.
6. Who will be in charge of what parts of the project?
This process requires internal assignment and approval, so it is easier at the beginning of the project to assign the following roles to the right people in your company:
    The overall consultation of the new website and working directly with Provisio team
    Website launch and any technical specifics required
    Managing, creating, and reviewing the content
7. Will multiple levels of access be required?
We build access, users, and permissions into the backend of your site. We work with you to determine who needs access to what and create custom user types to ensure everyone, from customers to staff, can access exactly what they need on your site.

Once you have the answers to these questions established, you're ready to start bringing your new website to life with a clear vision and even clearer project scope. If your are ready to start your new site project today, let's connect!