Why a Custom CRM Delivers a Strong ROI for Your Business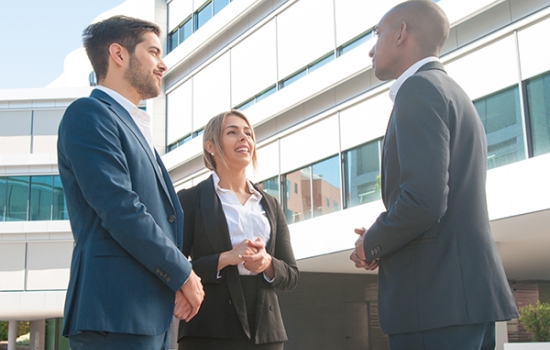 Relationships are the foundation of your company, and how you manage them will decide your success and the financial return you get for your efforts. Customer relationship management (CRM) software facilitates the development of effective, long-term connections with customers or clients, but not all CRMs are made equal. Moreover, few (if any) "out-of-the-box" CRMs cater to a company's specific demands or needs, whether it's a large corporation, a startup, or a small firm.
Custom CRMs, on the other hand, can give your company the tools, workflows, and organizational efficiency it requires to create a good impact on current and new clients and, as a result, increase your ROI.
What is a custom CRM?
Custom CRMs are used by sales and marketing teams to monitor and grow connections in the same way that regular CRMs are. But a custom CRM is created with one thing in mind: no two businesses are alike. It is a customer relationship management system tailored to your company's, industry's, employees', and customers' unique requirements.
Why can't a CRM do it out of the box? One reason is that not only businesses but also industries have extremely distinct needs. For example, a CRM tailored to suit particularly stringent regulatory compliance or data storage needs may be required for healthcare or fintech organizations. In other circumstances, while data protection and laws are vital, some sectors demand a CRM that is built to create robust customer involvement across many engagement channels and at various stages of the marketing funnel.
Many of the best CRMs may be able to perform some of these things, but it's becoming increasingly difficult to find one that does each in the precise way required to help your organization thrive. This is especially true when competitive markets are considered. As a result, it's no longer good enough to use the same CRM as your competitors.
If you want to stand out from the crowd, you'll need a CRM that's built from the ground up to support your company in its purest form. A personalized CRM can deliver that degree of detail and efficiency.
Benefits of a Custom CRM
There are numerous reasons why you should select custom over any of the already available CRMs. However, we've we discovered that these are the most important advantages of custom CRMs:
In-house efficiency
There's no denying that out-of-the-box CRMs are jam-packed with features, tools, and resources that appear to be beneficial on paper. Unfortunately, those resources do not always equate to ease of use and effective relationship management for many end-users. They frequently overpay for CRM features they don't want, and the tools and resources they do require fall short of expectations or do not fully connect with their business strategy. When this happens, organizations spend a lot of money on technologies that don't offer everything they promise, make jobs and data analysis more complex, and leave costly gaps in the customer management cycle.
When you invest in a bespoke CRM, you receive unrivaled in-house productivity, allowing your workers to monitor, analyze, and make informed decisions regarding leads, inventory, marketing campaigns, and other critical activities.
You'll also be able to customize the software to precisely include the features and tools you need, removing any extraneous elements. This fine-tuning will result in a seamless customer experience and bring together the people and data required to connect and increase the productivity of both specific departments and your entire organization.
User-focused Integration
There's always a learning curve when recruiting new staff, adding a new product or service, or simply changing the way you manage connections. CRMs that come out of the box provide an extra layer of learning to even the simplest of modifications.
Is your CRM up to the task of handling this new customer outreach process? Will you be able to account for data and analytics properly? How much time will it take you to learn the ins and outs of a program that wasn't created expressly for your company, and then how much time will it take to train or onboard new employees?
Because CRMs are designed for the masses, they can be challenging to use, necessitating more training and onboarding, and leave your workers without the tools they need to manage the lifecycle effectively. Even if you pay monthly CRM service and licensing fees, this can result in a poorer ROI.
Another significant advantage of custom CRM is that it is tailored to the demands of the people who will be using it the most—your staff. As a result, a custom CRM may work with existing workflows to improve them, eliminate inefficiencies, and make it easier for your personnel to succeed. It can also enhance and speed up new and existing staff onboarding and training.
Competitive edge
Competition may be fierce in almost any industry. Customer management is one of several methods to differentiate your company from the competition. Strong customer management may help you build long-term, profitable relationships, boost organic and paid customer acquisition efforts, and make it easier to give a product or service that stands out.
Unfortunately, using the same CRM as your competitors limits your potential to create selected, revenue-generating variations in how you handle client interactions. That's not to say you can't succeed with those tools; it just makes gaining a competitive advantage more difficult.
Using a customized CRM allows you to develop, manage, and strengthen client connections in a way that is specific to your company.
No unnecessary service and licensing fees
Out-of-the-box CRMs may appear to be an excellent method to get more features without paying a lot of money, but this isn't always the case. For example, entry-level service tiers may appear to be inexpensive at first glance. Still, you'll need to account for licensing expenses for each user who will access the CRM in addition to subscription fees.
That may not be a concern for new firms, but as your organization grows, the cost to scale it might result in significant short- and long-term cost increases.
You'll probably have to choose a service tier when you select an out-of-the-box CRM. Advanced tiers may provide additional services but at a higher cost. In the same way, you'll have to pay licensing fees for each user who will use the CRM. That may not be a substantial expense in a small corporation with modest demands. However, when a company grows and its needs become more sophisticated, licensing payments can cut into earnings.
When you buy a CRM, you own it and don't have to pay any needless or expensive licensing costs. Furthermore, because custom CRMS are really scalable, you may have as many users as you need without having to worry about upgrading to a higher tier of service or managing the cost of adding additional users as your company expands.
Improved metrics
Business decisions can only be made when you have all of the necessary facts. Data can help you create a better customer experience, enhance efficiency, and save money on anything from sales and marketing to inventory and employee management.
Even though many CRMs have comprehensive reporting features, they aren't meant to cover the finer points. This can cause gaps in your data analysis and prevent you from making crucial business decisions.
A custom CRM may fill in such gaps by offering specific reporting features tailored to your company's needs. But on the other hand, a custom CRM will make it easy to track critical data throughout the customer lifecycle, from lead to project completion. As a result, your team will have the information they need to make better, more impactful decisions and build greater client relationships.
Data security
On the surface, data security may not appear to have a direct influence on your return on investment. Even so, one security breach can have irrevocable consequences for firms that store consumer, client, or patient data.
When you use an out-of-the-box CRM, you're bound by their security policies and exposed to any breaches or data loss they suffer. Furthermore, the lack of flexibility will compel your company to limit procedures or management activities to the CRM's limitations rather than to allow the CRM to work for you.
When you use a custom CRM, you have complete control over the data and the security metrics used to protect it. You'll also learn how data collection fits into the process and what features or tools will make it easier for CRM users to enter and maintain data safely. As a result, data breaches can be managed or limited, maintaining the integrity of your brand and avoiding significant ROI losses.
A Proprietary Asset
CRMs are, in reality, resource rents. In exchange for platform access, you pay monthly service and licensing costs. If you do not do so, you will lose access to the services. As a result, you'll never be able to claim ownership of the platform.
By contrast, a custom CRM is a platform your business owner owns wholly, making it a unique asset explicitly designed for your company. Not only will this assist your business in preventing unneeded or undesirable service interruptions, but it can also increase the value of your firm in the eyes of investors and lenders.
A CRM is a must-have tool if your organization relies on relationship management. CRMs abound on the market today, many promising to boost your bottom line, make your staff and workflows more efficient, and make your customers happier. Unfortunately, not every company will benefit from out-of-the-box CRMs and their promises. A personalized CRM can assist your company in breaking free from the status quo and increasing ROI.
We'd love to learn more about your requirements and talk about whether or not a custom CRM is suited for you and how it may help you strengthen your relationships. Contact us for a free collaborative consultation.