Planning a New Website? You Don't Need to Ditch Proprietary Software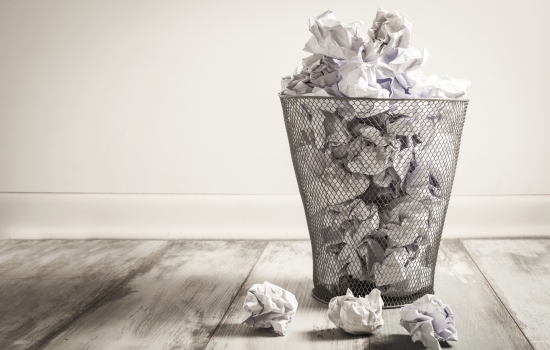 Planning a new business website can be exciting, and overwhelming. If your business relies on a variety of proprietary software subscriptions, the idea of starting from scratch on a custom software option may seem like a recipe for trouble. But what if you could have the best of both worlds? By integrating proprietary software into your custom web solution, you can improve customer experiences, streamline productivity, and avoid costly retraining.
You Are Probably Already Using Proprietary Software at Work
When you think of "proprietary software" what comes to mind? An industry-specific customer management tool? Financial tracking software? What about your word processing program? Most small business startups make their business work using proprietary software solutions like Microsoft Office, Dropbox, or Quickbooks. These are software programs (or suites of programs) that the company purchases as "boxed software" or pays a subscription to use.
Commercial proprietary software has a lot of advantages. The programs are regularly updated, have useful features and functions, and have teams dedicated to improving user experience. But no one piece of proprietary software can solve every problem. As businesses grow, they often end up creating a patchwork of different software solutions to fill gaps and keep their companies running smoothly.
Proprietary Software Systems Don't Always Play Well with Others
But the more different programs you use, the more likely it is that you or your staff are spending time fighting the systems, rather than working with them. Just like iPhones and Android devices have different ports and power cables that encourage brand loyalty, the makers of proprietary software often make it hard to use their programs along with others made by their competitors. The programs may be written in different coding languages. They often use different formats or syntax that make it hard to convert data from program to the other.
Proprietary software is also limited in what it can do. While there may be settings you can tweak or premium options you can buy, most of the time you can't modify or customize the software to do exactly what you want. Even something as simple as a file-naming system can create problems when two different programs have two different answers to the same question. Then it is up to your employees to use double-data-entry or using other workarounds to try to get work done.
Custom Software Solutions Integrate Proprietary Software
That's where a custom software solution can help. By integrating proprietary software into your new website, you can increase the usefulness of your online software solutions, without starting from scratch, or going through the pain of retraining staff and customers in the new system.
Instead of reinventing the wheel, these custom software solutions use APIs and custom integration code to get your existing proprietary software programs to talk to each other. Depending on what tools you're using, this could include:
Online orders automatically adjusting inventory databases
Customer payments being logged into financial tracking software (like Quickbooks)
Marketing leads being transferred into contact databases (like Outlook) or email marketing systems (like MailChimp)
Orders automatically creating and assigning tasks to team members and notifying them through email (like Gmail), chat programs (like Slack), or task boards (like Trello)
The software developers at Provisio Technology Solutions can work with you to optimize your existing proprietary software uses, and make sure that everything works together smoothly. That way, you can free up valuable employee time and minimize the learning curve when it is time to bring your new website online.
Don't Ditch Your Proprietary Software, Integrate It!
A custom software solution that integrates your existing proprietary software can be the best of both worlds for small businesses and startup companies. By bringing all your tools together, and helping them work together automatically, the web developers at Provisio Technology Solutions can help you meet your company's individual software needs without the costs of a completely custom enterprise solution. By taking a hybrid approach your employees can:
Continue to use existing records and systems
Improve efficiency and remove redundant tasks
Better manage their time and tasks
Improve customer experience
Reduce data-entry errors
Avoid losing track of important tasks
It all starts with a free technical consultation. When you meet with one of our web developers, we will help you assess your current systems and future business needs. Then we will build a solution that integrates your existing proprietary software to give you the most efficient system for your money.  Contact us to set up a free consultation.