The Function and Benefits of a Custom Web App for Your Business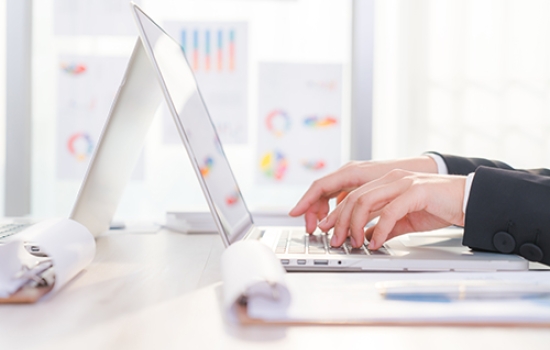 Everyone knows "there's an app for that," but what does that mean for your company's website? You're not alone if you're stumped when it comes to understanding what a "web application" is. There's a lot of confusion around web-based data processing, online collaboration, and virtual project management. So far, we've explored what a web application is and some popular types of apps used by businesses. Next, let's take a look at the benefits of having a custom web application designed for your company.
There are various advantages to using web applications in your organization. For example, they can make both real-time collaboration and hassle-free data recovery possible. In addition, a custom-created web application ensures a solution that is tailor-made for your business, your staff, and your customers. The final software will not only satisfy your company's specific needs, but it will also be yours alone, meaning no other company in the market will have access to it. Other advantages of a custom web app for your organization include:
The Perfect Fit vs. Mass Produced
If you are using widely available off-the-shelf software, it does not always provide solutions to your company's specific concerns. Instead, it may only be suitable for addressing one or two issues. As a result, you'll probably find yourself dissatisfied with the features you use and stuck with a number of features and functions you never touch.
In contrast, a custom web app is designed to solve your problems specifically. Your business goals and existing technologies will be considered during the development process to ensure that the final product will address your concerns and have cross-platform capabilities allow it to fit seamlessly into your workflows.

Sometimes, it can even be the missing piece that connects processes throughout your business. For example, a custom web application developed for a financial planning company can automate calculations of client data into a secure web-based application. Advisors can then access and utilize the calculations for client presentations and planning purposes, eliminating the need for manual data computations and removing the possibility of human error.
Better ROI and Long-Term Cost Savings
Initially, commercial software can seem to be less expensive than custom web apps, but you should consider the ROI of each option and how it will perform over time. Commercial software frequently needs to be altered or adjusted to fit your specific business setup, which may necessitate additional costs. In addition, these software packages force businesses to utilize the software's built-in procedures, frequently to their detriment. The result is buying more software to address new workflow issues caused by the off-the-shelf software first purchased. Instead of you working for the software, it should always work for you.
Furthermore, compare the costs of maintaining an off-the-shelf application vs. a custom app. If you choose the former, you'll be responsible for any software updates and troubleshooting costs. In addition, you may need to hire and train staff to keep the software running, which will add to your costs. In the latter case, when we build your custom app at Provisio, we also ensure that it is up to date and secure with our ongoing maintenance support. 
With a customized solution, maintenance is streamlined, and business impacts are minimal because we build your custom web app from the ground up and offer continued maintenance for your app's life. We know the ins and outs of how your business interacts with the application and thus can provide the very best support. This compares starkly to the support developers of off-the-shelf software provide, who typically stop rolling out updates after a particular time. You'll have no choice but to upgrade to the most recent supported version or search for other software if this happens.

You can use a custom web app to leverage your business. It will be your unique business asset that your competitors won't have. Provisio specializes in purpose-driven websites that combine form and function. So connect with us today, and let's work together to create a solution that fits your business perfectly.